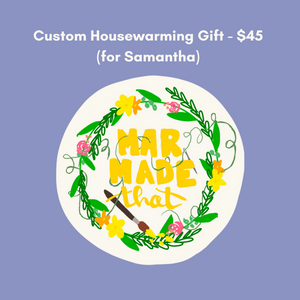 Custom Housewarming Gifts for Samantha
Framed embroidery of "Home Sweet Home" with date.
Everything I asked for an more
Not only did they take the time to go back and forth with me on all my questions, ideas, vision, they were so patient and nice. I got exactly what I was looking for, my clients loved it and I will be ordering again!